The year-end holidays are probably the most anticipated vacation of the year (second to summer, of course). It is a two-week break from school and work that is meant to be shared with friends and family. As we return to the Lycée Francais de New York this week, I am thinking about how lucky we are to have a classroom to be coming back to.
Around the world, 130 million girls don't have access to education according to a report from the ONE campaign .
Yet, education is the first step towards reliable employment, a household income, survival. Everyone deserves an education; not everyone receives one, however, and, unfortunately, girls have a higher risk of being denied education than boys. Although half of the world's population is female, there are 33 million fewer girls than boys in primary classrooms, worldwide. This is because young girls living in the developing world too often have to work for their families doing domestic chores and raising younger siblings, or are married off very young or even sold as slaves. In short, they are considered unworthy of an education, the victims of culturally ingrained gender discrimination. This needs to change. But what can we do here in New York?
The first step here is education, too: informing ourselves of the issues. NGOs all over the world are bringing attention to this problem through messaging, fund raising, and direct aid, building schools, sending supplies, and protecting young girls from slavery. The Malala Fund, created by Malala Yousafzai, is probably the most famous of these, encouraging girls to advocate in favor of girls' schooling and supporting local initiatives that overcome obstacles to education for girls and women.
The Lycée's mission to graduate "citizens of culture and courage" provides specific opportunities to see these issues up close, and to help "be the change." The annual 10th-grade trip to Hué, Vietnam is about to take place again, during the February break. Students spend two weeks at the Maison des Affections, an orphanage run by the association Les Sampaniers du Vietnam, tutoring in French and English. The children at the orphanage go to a local school and are extremely grateful and proud of their education, since they would likely be living in the streets of Hué if not for the safety and support provided by the association. Also, last year, a group of ninth graders traveled for the first time to the Lycée's partner school in Saint Marc, Haiti, the Lycée Jean Baptiste Pointe du Sable (LJBPS), about 2 hours from Port-au-Prince.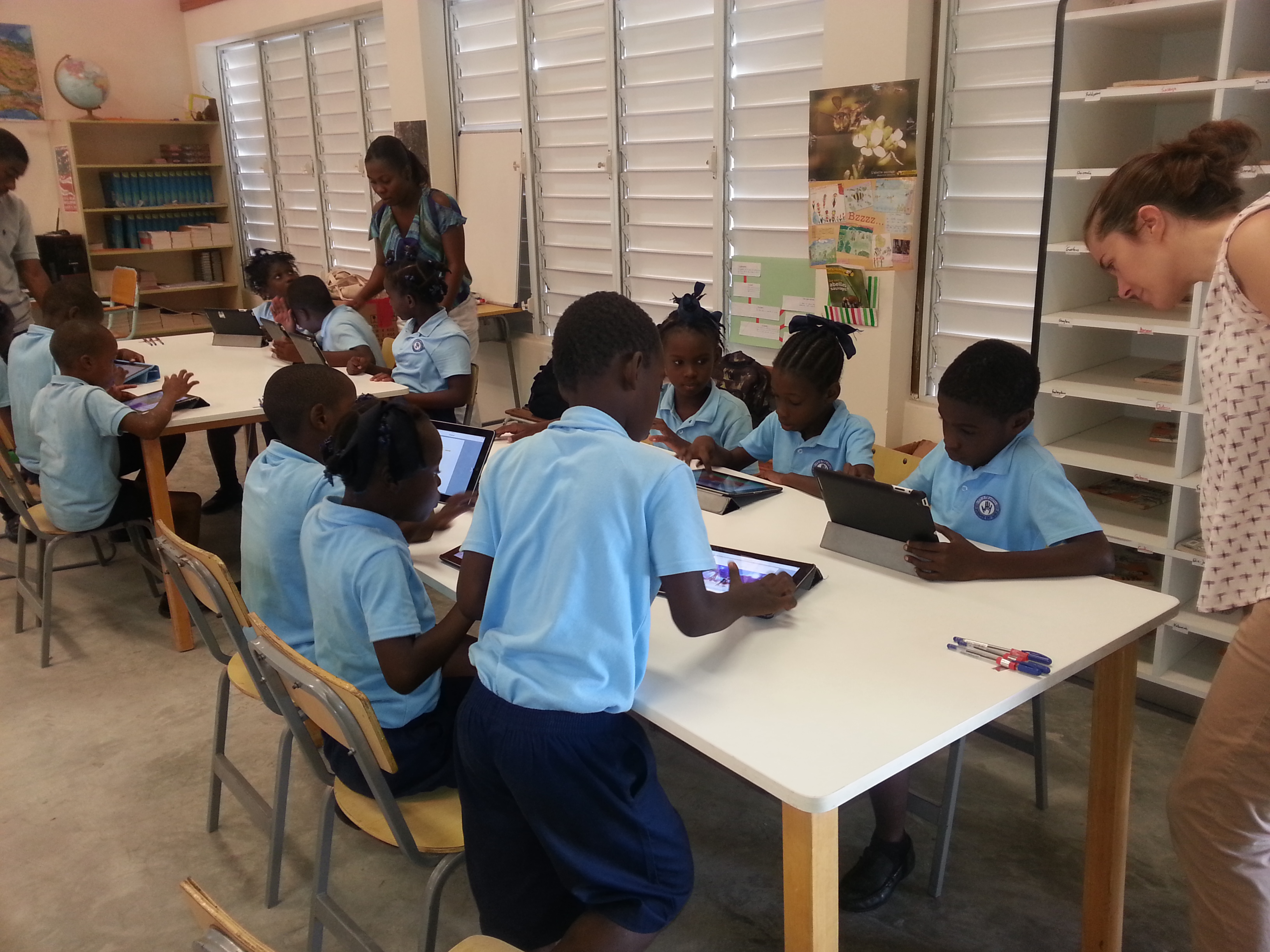 Our students led workshops and provided classroom support at this state-of-the-art, free, trilingual primary school serving children from the local community, who would otherwise only have access to a single-room public school of very limited means.
I have been extremely fortunate to visit both Vietnam and Haiti. I can safely say that these experiences have driven home for me what needs to change in our world. All girls deserve an education, a chance to learn about the world, and a voice. In Haiti, I met a girl in preschool at the LJBPS who caught my attention. Carlensha lives in an impoverished neighborhood next to the school, where there is no running water or electricity and people own almost nothing at all. However, every day, this little girl's school uniform is washed and hung proudly to dry outside her home as she eagerly waits to wear it to school the next day. Carlensha, like so many others, wants to be engaged in the world and have a say in her future. Her education at the LJBPS is helping her do that.
There are many other girls facing similar issues in their countries and communities, as we also learned during the ninth-grade trip to Haiti last year, where we saw the movie Girl Rising by the director Richard E. Robbins.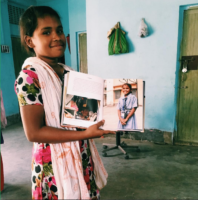 The movie tells the stories of nine girls from around the world who have struggled with abuse, slavery, gender discrimination and poverty, as they fought to get an education. In between each story, shocking statistics are provided about girls' access to education and the hardships and inequalities that they face every day just to have the same rights as boys to determine their own futures.
So moved were we that a group of students on the trip, including myself, Juliette, Alix, Axelle decided we wanted to bring the conversation started by the movie to the Lycée. Please join us to see Girl Rising on January 17, to discover the incredible stories of girls around the world fighting for the right to go to school, and to connect with NGOs helping to overcome barriers and provide opportunities to girls on the way to education and empowerment.
Fifty percent of the world's population is female. It has been shown that educating a single girl has an enormous "ripple effect" that impacts her children, her children's children and whole communities. As President Barack Obama said on a visit to India in 2015, "When a girl goes to school, it doesn't just open up her young mind, it benefits all of us. […] When women are able to work, families are healthier, communities are wealthier, and entire countries are more prosperous."