On a snowy Saturday morning, ten members of our décor team and their kids assembled in our new Maker Space to continue working on creating blooms made out of scraps of t-shirts and sheets.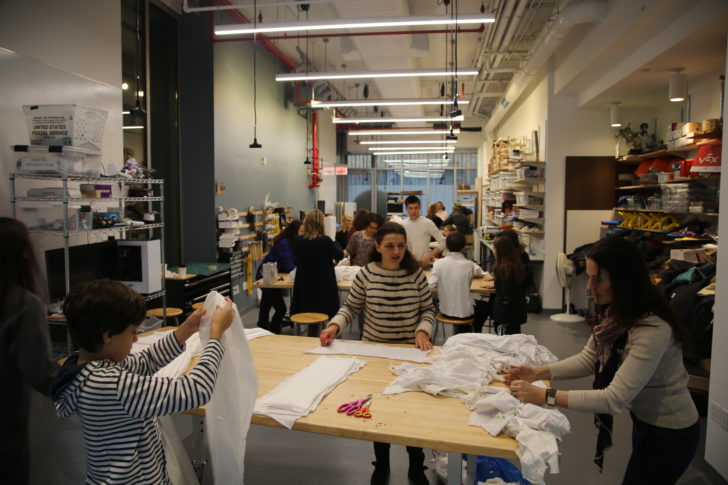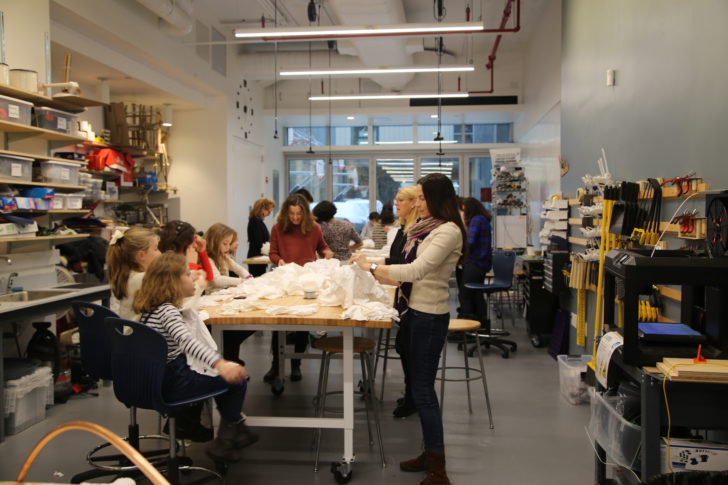 Students began by cutting old fabric into 11 inch by 11 inch pieces while parents started bunching these pieces together in poms which were fastened by fishing wire to create strands of blooms.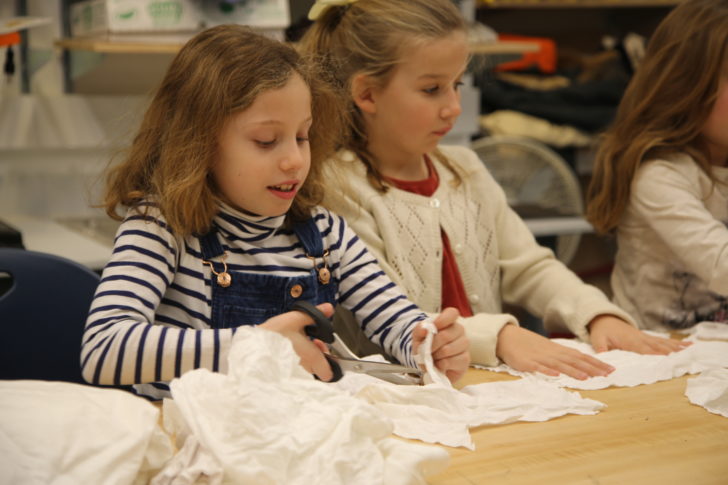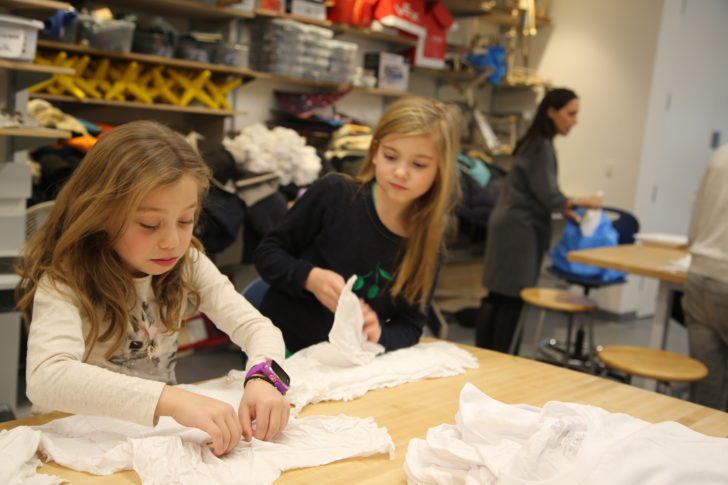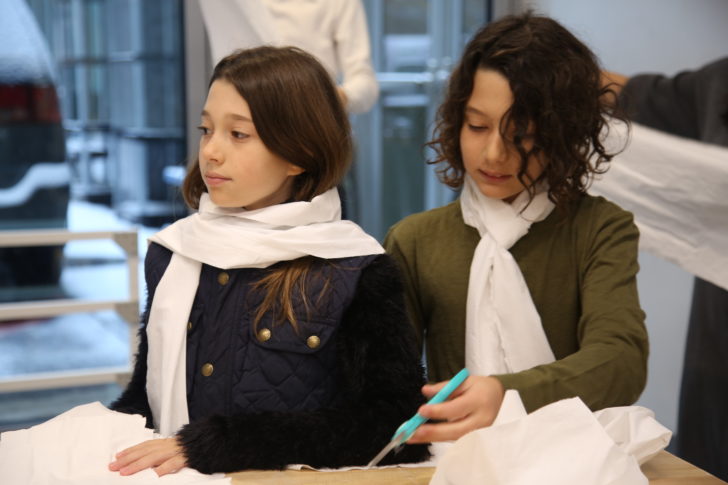 These blooms were then strung around large copper wire to make our first completed décor piece.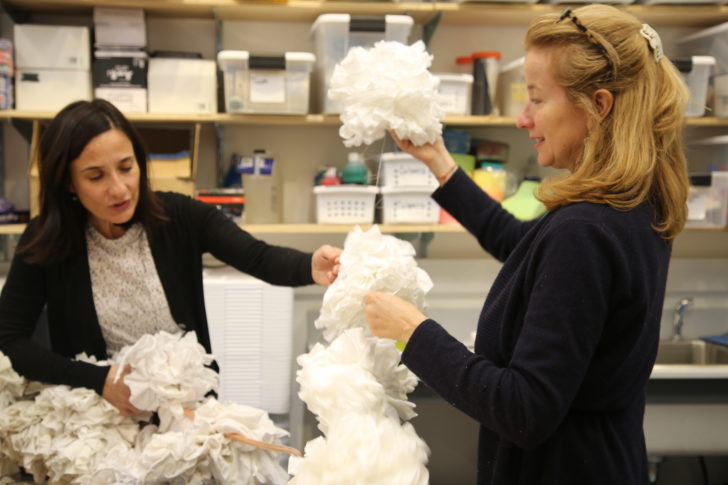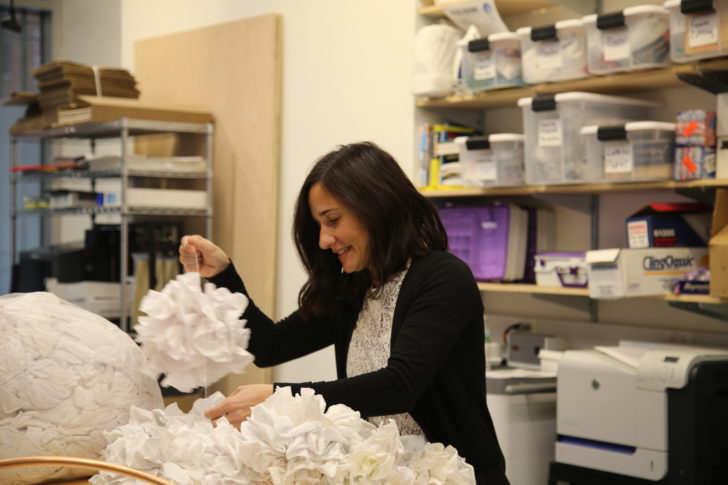 These beautiful structures will hang above our silent auction area at the Gala. This moment brought our gala "Toi+Moi=Beyond the self" to life.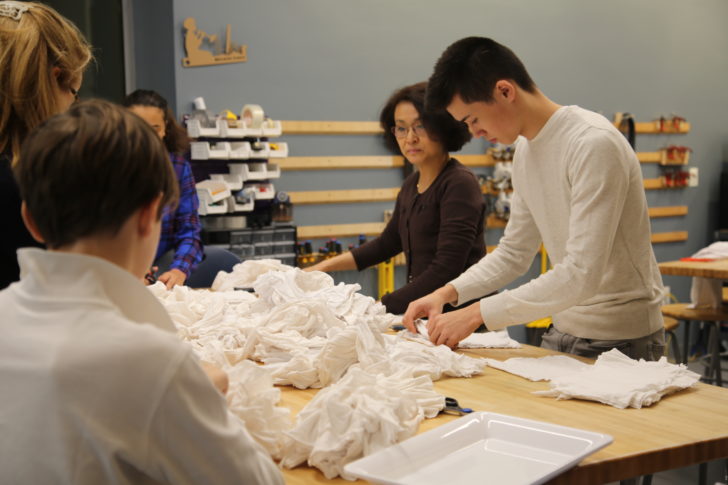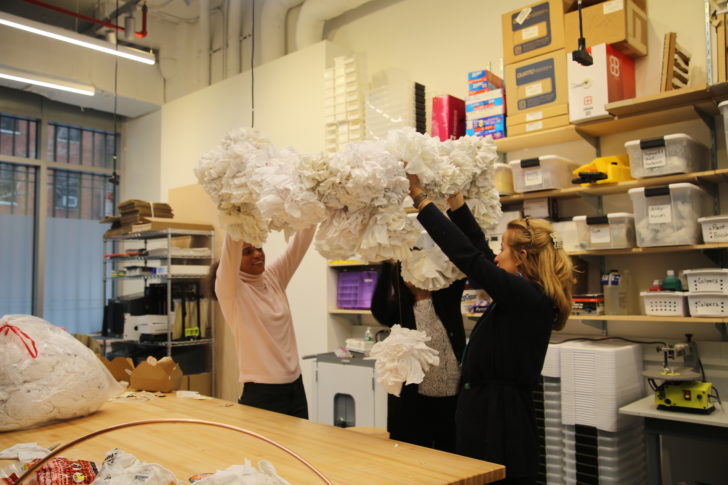 To help with our efforts, please reach into your closets and dresser drawers to find out white shirts, towels and sheets to help us continue creating these amazing pieces. Deposit your shirts in the grey bins in the 75 and 76 street lobbies.
Thank you so much for helping to make this year's gala a community event!