This day, focusing one aspect of the 2030 UN Development Goal to leave no one behind, can seem daunting. According to the UN, one billion people live in extreme poverty. 800 million suffer from hunger, malnutrition and do not have access to safe drinking water.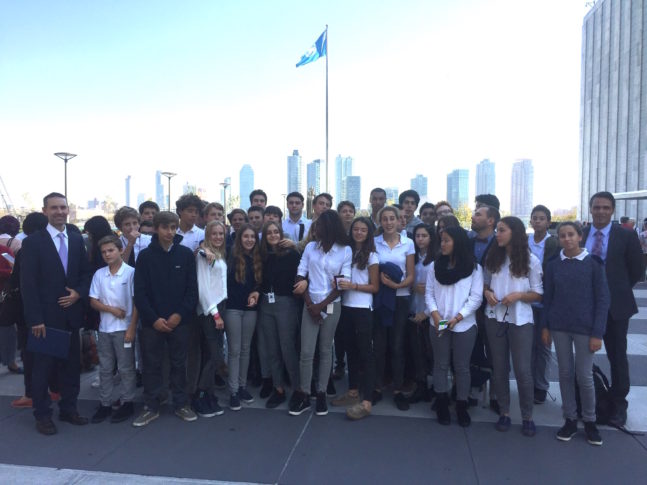 Lycée students joined representatives from some of the research and development agencies of the UN in Conference Room 2. Following on the heels of the UN General Assembly, however, this meeting was a clear departure from the traditional gatherings of world leaders, member states and their representatives. During this meeting, attendees heard directly from New York-based human rights activists, many of whom remain in dire situations, but are working hard to find solutions.
"We are here to serve the people, to fight for human dignity," Jan Eliasson, UN Deputy Secretary-General, said in his opening remarks. "People living in poverty should be the first partners in what should be done about poverty."  
Said Zohair Ghenania, one of three teachers from the History-Geography Department who accompanied the students on the trip, "Poverty may be something we understand in the abstract, but if we are truly nurturing leaders of tomorrow at the Lycée, our students need to have an understanding of what poverty really means."
He referenced a 2014 visit to the Lycée of the French economist Esther Duflo, founder and director of the Abdul Latif Jameel Poverty Action Lab. "To be poor requires great intelligence. Your time is consumed with survival," he recalled her saying. "Poverty is about more than material well-being. It alienates people from fundamental human rights. It excludes and humiliates."
That afternoon, students and other guests for the panel heard from many people about their experiences. To start, Nicole Maucher and Johnny Ocean, a homeless couple, told the story of their experience in homeless shelters and how their child in kindergarten had been required to repeat the grade over and over, because they had moved around so often. They had become advocates and activists for homeless families and their children.
Said ninth grader Juliette of the two, her favorite presenters of the afternoon, "They are going through so much, but they are motivated to help their kids and make themselves examples for them."
Kimberly Tye, a parent advocate at the Child Welfare Organizing Project, then described how her experience as a single parent of a special needs child, who had been in and out of foster homes, inspired her to become an organizer for child welfare.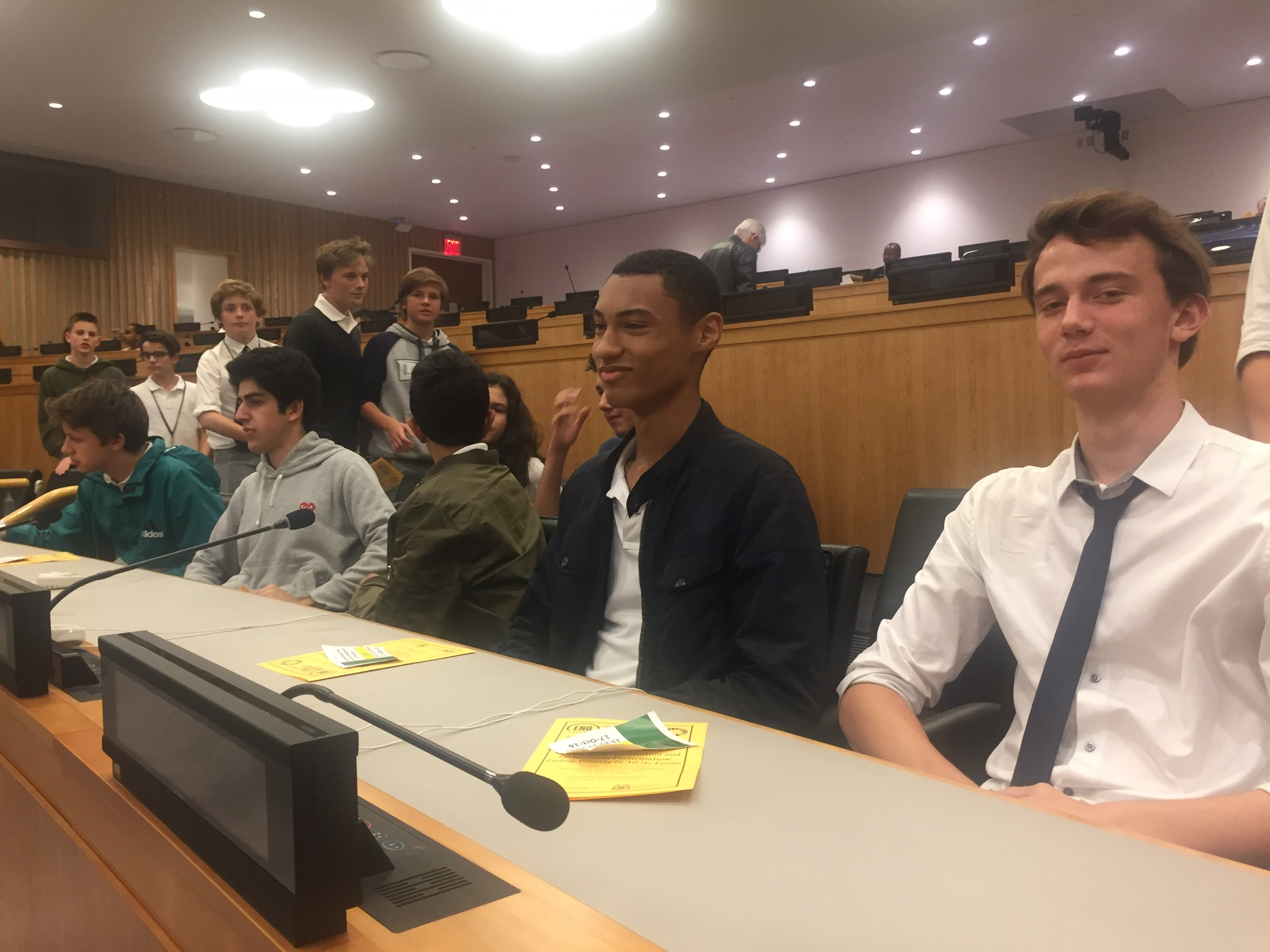 1ère student Aurélien, who was making his first trip inside the UN, was most moved by poet Patrick Lubin, who uses his voice as a poet to support human rights advocacy. "Je dois prendre le risque de m'exposer," Lubin said.
Added Aurélien, "What surprised me was the informality of the session. It had people from many social classes, occupations and more speak, not just ambassadors or men in suits. "
"Class trips such as these, along with the school's evolving service-learning initiatives and new social entrepreneurship course for all ninth-grade students, are important," says Head of School Sean Lynch, "because they bring our students closer to the experience of others, and with proximity comes greater understanding."
Ninth-grader Anna would agree. "It was extremely insightful and interesting. I was surprised that I was going to hear from them, not just UN officials." Her favorite moment of the day was hearing Sparsh Shah, a young man who brought many of us to tears singing joyfully from his wheelchair.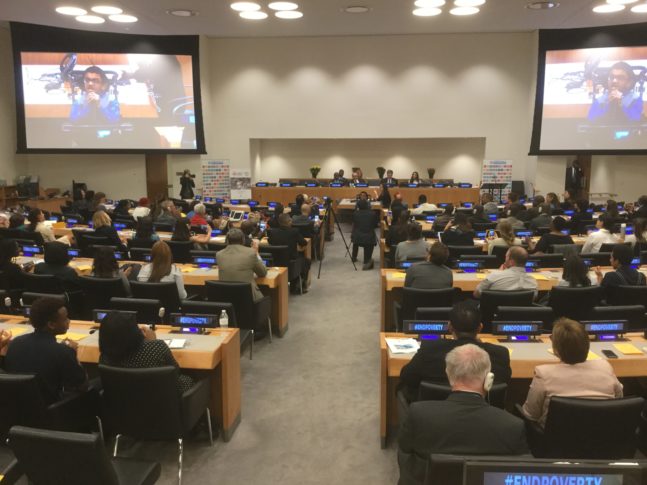 Wrote Juliette, inspired by the words of Eliasson, "One person doesn't have enough power to help everybody, but we if all do something, big or small, it will make a difference."