They watched middle-aged and elderly residents who live with Alzheimer's or other memory-damaging conditions become animated, talkative, and engaged because of the music presented to them in their social room.  There was karaoke, recorded music piped into speakers from smartphones, and a wide variety of percussion instruments.
Music, as the documentary points out, gets processed in parts of the brain that tend to be unaffected by dementia.
This is why, when you tap those neural centers, memories become unleashed – names, dates, colors, anecdotes — and an individual's former self gets revealed briefly with brightness in the eyes and smiles on faces.  A joyful noise arises.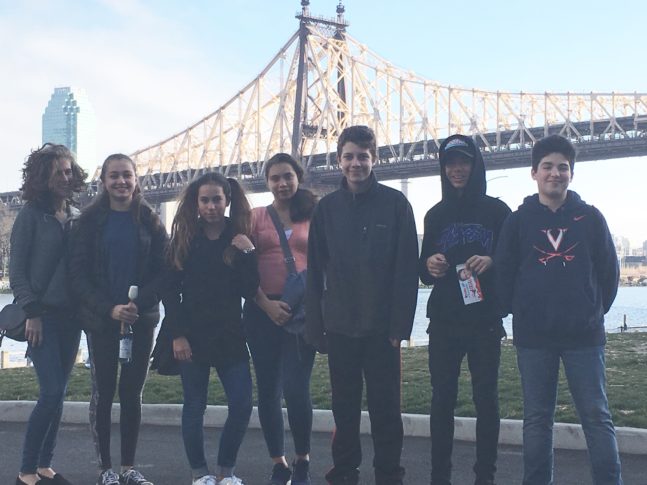 The advisory group witnessed this again and again while they sang, danced, and beat on percussion instruments with the residents.  That is why, on that mild February morning, they left Coler determined to let more people know about this place and the great need its residents have for music in their lives.
For further information contact:   www.musicandmemory.org, www.aliveinside.org, and at Coler:  Public Affairs Contact, Jose Torres, 212-848-6000.