Whether pursuing studies in the US, France, the UK, Canada or other parts of Europe, students in the Class of 2016 chose with great care and achieved impressive results.  I am cheered by these outcomes, and not only because there are some recognizable, international names on the list of their matriculations. Certainly, the presence of programs like the Lycée Sainte-Geneviève,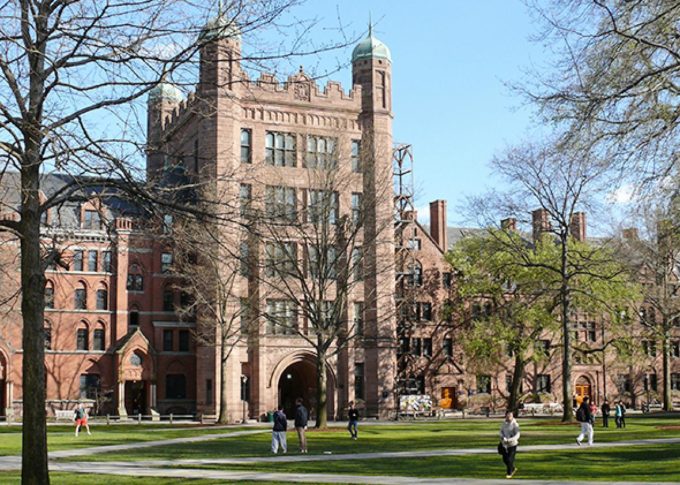 the London School of Economics, Yale University, and the Sciences Po-Columbia Dual Degree BA, to name but a few of the highly selective courses they are undertaking, constitutes a feather in the cap of our graduates and that of the LFNY.
More important, however, is that when we present our top students, the most renowned universities in the world consistently review our candidates' applications with the utmost seriousness and accept the students whom they feel are the best match for their programs. Our school continues to have a tremendous reputation for academic rigor, internationalism, and innovation.  
Some interesting facts about the Class of 2016 are as follows. The application patterns of these students reflected a strong interest in American colleges and universities (78% applied in the US), as well as the dual-degree options presented by Sciences Po (19 students applied; 4 matriculated).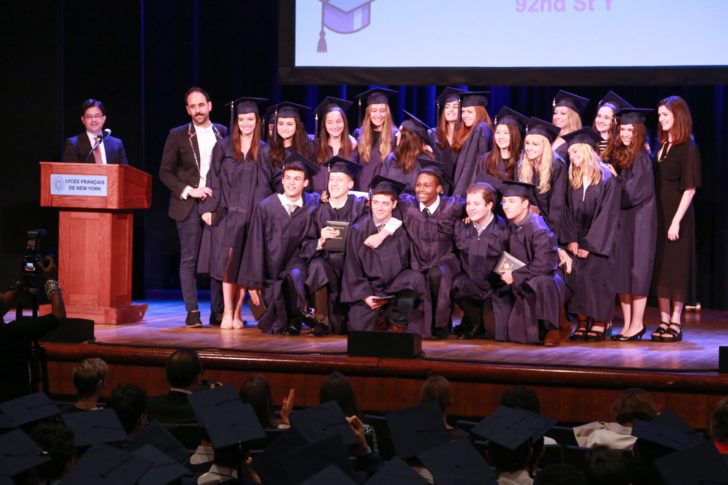 The Class of 2016 also had the highest reported SAT scores and grade point averages of any LFNY class in the past 15 years. Many of these graduates had extensive extracurricular involvements and leadership positions that illustrated a measurable impact in their communities and the world. Approximately 50% of the 56 early US applications filed by the Class of 2016 resulted in acceptance.
Their accomplishments were all the more impressive because it was a very difficult year to get into the most competitive programs. Consider that there are nearly 33,000 high schools in the US alone, each producing competitive university candidates.  More and more top students are crossing borders to apply, and admissions rates continue to fall. Imperial College London had a 14% admit rate last year.  The London School of Economics admission rate hovers around 7%.  Yale's rate was 6.8% for 2015-16.  Stanford's was 4.69% last year, too.
40% of the class applied to programs in France, holding steady with the previous year, including the 15% who applied to classes prépas; and 58% applied in Canada, also similar to 2014-15. McGill received the most applications of any university from our students: 49.  In addition, there was a large increase in the number of students applying to UK universities: 39% of the class applied, as opposed to 25% the year before.  It is interesting to note that the London School of Economics felt confident enough in the dossiers of seven of our applicants to offer them all admission. Three will be attending.
*Note that we publish a four-year matriculation list every fall on lfny.org, which can be found at this link.
FRANCE
CPP – La Prépa des INP – Toulouse
Institut Catholique Paris
ISEP Paris
Kedge Business School (ECRICOME)
Lycée Fénelon
Lycée Sainte-Geneviève
Sciences Po Reims
Université de Bordeaux
Université Paris 8
UNITED STATES
American Academy of Dramatic Arts
Baruch College of the CUNY
Boston College
Boston University (2)
Brandeis University
University of California, Berkeley
University of California, Los Angeles
University of Chicago (2)
Columbia University
Cornell University (2)
Duke University (2)
Fordham University
George Washington University (2)
Georgetown University (3)
Haverford College
Hofstra University
LIM College
Loyola Marymount University
Middlebury College (2)
New York University (6)
University of North Carolina at Chapel Hill
Northwestern University
University of Pennsylvania (3)
Princeton University
Seton Hall University
Stanford University (2)
Stony Brook University
Union College
Vassar College
Wake Forest University
Wheaton College, Massachusetts
Yale University (2)
CANADA
Concordia University
McGill University (10)
UNITED KINGDOM
Imperial College London
London School of Economics (3)
University of Bath
University of East London
University of Edinburgh
University of Exeter
University College London
University of Manchester
University of Warwick
OTHER
IE University, Spain
University of Lausanne, Switzerland
MULTINATIONAL PROGRAMS
ESCP Europe, France & Europe
Sciences Po-UC Berkeley Dual Degree
Sciences Po-Columbia University Dual BA Program (3)