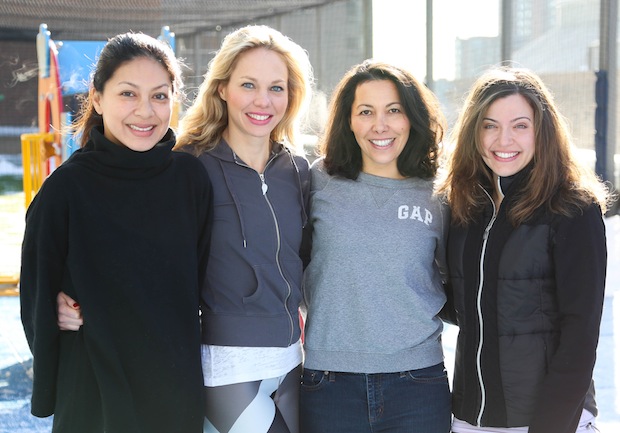 2014 LFNY Gala co-chairs Bernadette Cruz Moxey, Amira Salaam Amro, Emma Glon and Nadine Kassouf Sayegh.
"It's the year of the World Cup, so expect some Brazilian fun!"
Amira Salaam Amro is in charge of decor at the Gala and a mother of two boys in grande section and in 2nd grade. She is still looking for parent volunteers to help set up the day of the event and reminds participants that international DJ Martin Solveig (listen to one of his song) will be rocking the dancefloor March 2nd!
"Companies can give and have the opportunity to reach an international community"
Bernadette Cruz Moxey is in charge of corporate sponsorship at the Gala and a mother of a girl in 2nd grade.
"Une occasion pour la communauté de tisser des liens tout en soutenant l'éducation de leurs enfants"
Emma Glon is a mother of a son in 2nd and daughter in 4th grade. Nadine Kassouf Sayegh has a daughter in GS and a son in 2nd grade.  They are both in charge of Auction Items at the Gala and are excited to welcome a new auctioneer at the Gala this year: Aileen Agopian, Senior Vice President of Contempory Art at Sotheby's.
The Gala takes place this year at the Javits Center North.
Reserve your tickets here.
More info on lfnygala.org