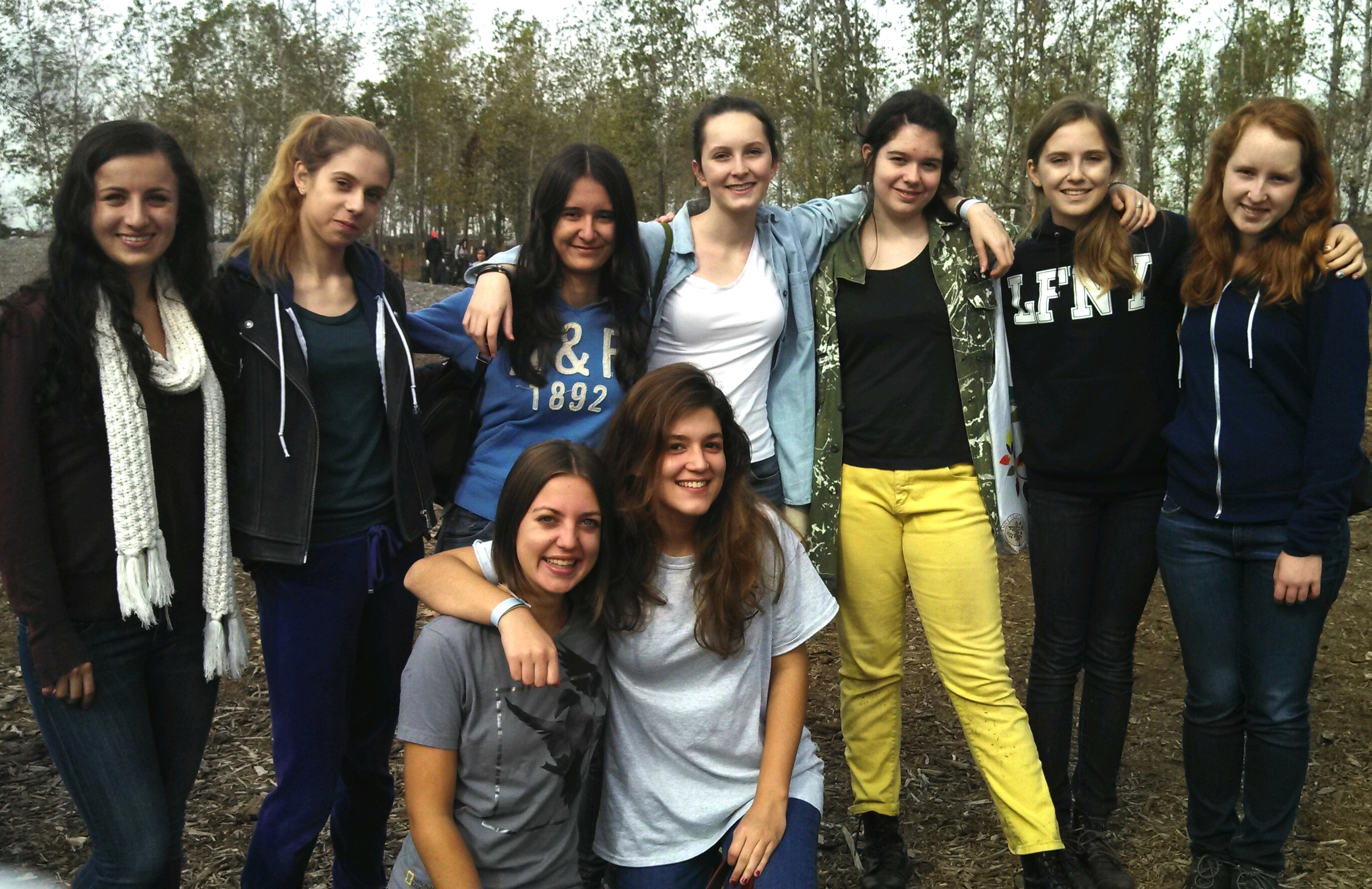 Saturday, October 19, 2013, a dozen of LFNY faculty members and students participated in the Million Trees NYC Volunteer Planting Event in Rockaway Community Park, Queens. The Million Trees NYC initiative was started by Mayor Michael Bloomberg and Parks Commissioner Veronica M. White in 2007. This city-wide environmental program has the goal to plant and care for one million trees throughout all five boroughs in the next decade.
New York City's urban forest, which already totals to over five million trees, will increase by 20% thanks to the Million Trees Initiative. The benefits of such a program are diverse: not only will these trees help offset climate change by capturing CO2 in their tissue, they'll also remove dust and pollutants from the air as well as conserve New York's wildlife habitat that includes many species of birds, insects and other wildlife.
Increase New York City's urban forest by 20%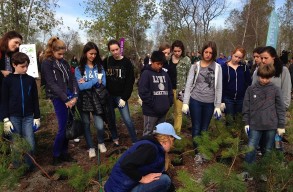 In order to keep on track with the pledge, the Rockaway Community Park Planting Event had its own considerable goal of planting 20,000 trees and 2,000 shrubs in one sitting, from 9 am to 1pm. When we registered for this event, my first thought was that we had our work cut out for us. This was one of the few times the students of the LFNY Environmental Task Force would be going outside of our immediate community and as exciting as that was, such huge expectations were daunting to me. However, once the day came, all of my fears disappeared. After taking a bus from school to Queens, all fourteen of us were given gloves, assigned to the "Blue Team" and introduced to a planting expert who gave us instructions on how to properly plant a tree.
The "Blue" area designated our planting grounds where all of the holes were already dug out. We were expected to prepare the sapling before inserting it into the ground and then to bury it properly (with not too much gravel, not too much dirt). Our instructor suggested "massaging" the roots so that they're not circling around themselves. A couple of giggles erupted throughout the group given that tree roots aren't typically the recipients of deep tissue massages.
Feeling proud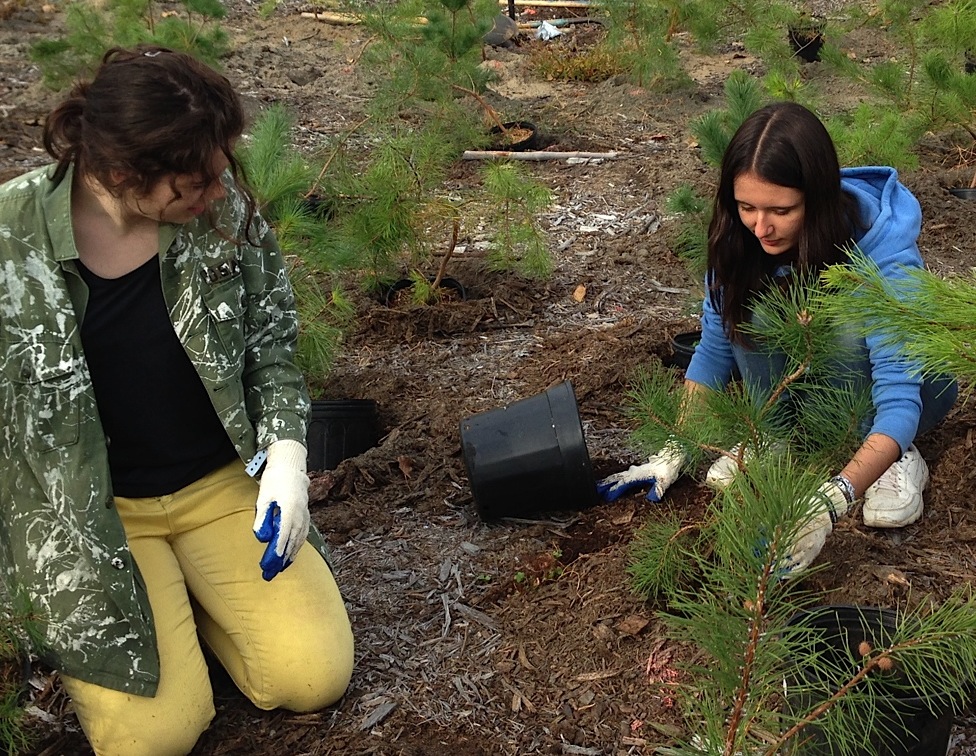 We all planted around 20 trees each only to realize that there were no more trees in our section left to plant. We went into other sections hoping that an area had not been touched yet. After seeing that almost all the trees had been planted, and it wasn't even 11 am yet, the group was surprisingly disappointed. We weren't being spared of planting more trees, we were being withheld from planting more, or so it felt.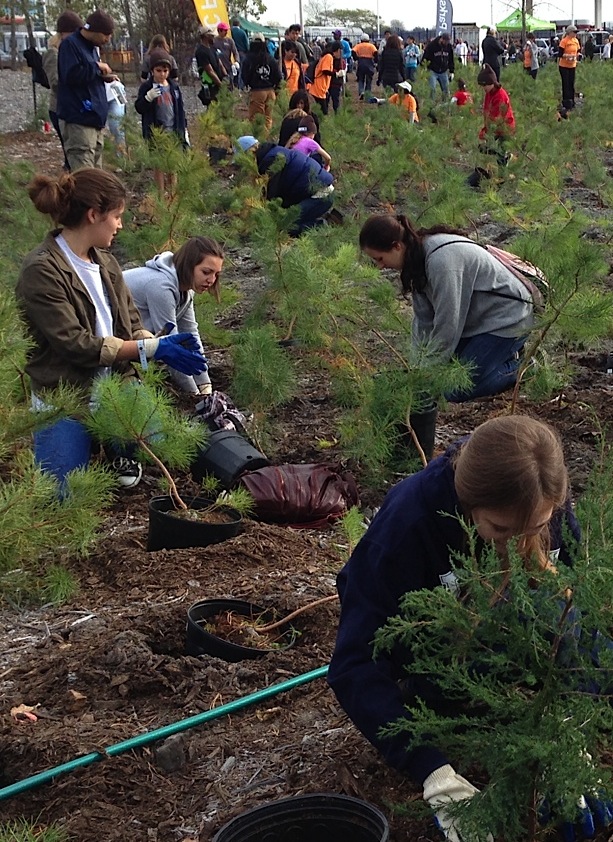 This sentiment speaks volumes about the students' motivation that day. We were all invested in this because we had genuine care for the environment and wanted to do our part for improving it. Amid this determination, though, we hadn't realized how many other people were just as motivated. In fact, more than 1,100 other volunteers showed up for this event! I couldn't believe that people would want to wake up on a Saturday morning to go plant trees. It's pretty incredible to think that more people than you think are on your side to help solve the environmental crisis.
Given that every volunteer planted around twenty trees as well, we managed to plant 20,713 trees and 2,025 shrubs. It still is pretty mindboggling to me that we planted a future forest; one that residents in the area will be able to enjoy. On the bus ride back to school, the feeling of accomplishment was almost tangible, everyone felt proud to have gotten down and dirty for the community. Thanks to this day and all the other events held in the past, the Million Trees Initiative has managed to plant more than 750,000 trees in the past 6 years and is that much closer to reaching its goal of planting one million trees.